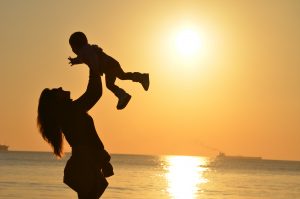 Buono Pediatrics & Wellness in Millburn, New Jersey, offers comprehensive, individualized medical care in a kid-friendly environment for pediatric patients from birth to young adulthood. Led by board-certified physicians Amy Buono, MD, and the staff ensures each child is growing healthy and happy through every stage of life.
Available services provide everything a child needs to develop into a healthy adult. Dr. Buono is dedicated to developing long-term relationships and designing treatments to meet the specific needs of each patient. The entire staff is friendly and welcoming, committed to meeting busy scheduling needs and same-day urgent care appointments. Appointments are available for routine well-child care exams to ensure children are functioning optimally, while urgent care visits can be scheduled when they aren't feeling their best. Dr. Buono offers convenient on-site diagnostic services for conditions like sore throats and ear infections so that treatments to alleviate symptoms can be provided as quickly as possible.
Prenatal consultations are available to allow expecting parents to meet with the pediatricians and help parents determine if Buono Pediatrics & Wellness is a good fit for them. Newborn and infant care services can be custom-designed to be sure children are on track with age-related milestones. Dr. Buono offers developmental screenings to identify conditions like attention deficit disorder (ADD) or learning disabilities. Parents can also schedule appointments for physicals and necessary vaccinations as required by schools and organized sports programs.
To get children started on the right foot with healthy living, Dr. Buono offers weight and nutrition counseling services. They provide support and guidance to help children make better choices for their diet and lifestyle to prevent long-term health issues related to obesity or due to a family history risk.
If you're looking for an experienced team of pediatricians to accommodate your child's health needs, schedule a consultation at Buono Pediatrics & Wellness today online or by phone.
Every visit is awesome. Dr. Buono is amazing. She's knowledgeable and makes each visit a comfortable experience.
– Elliott W.